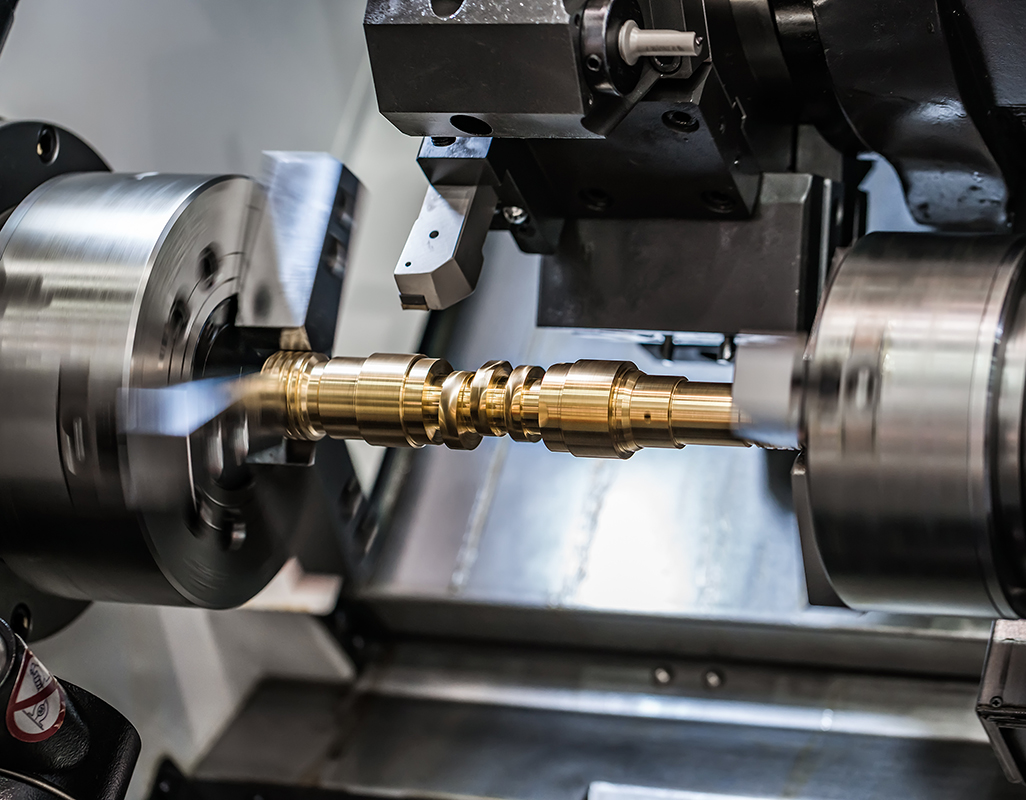 IPMI provides unparalleled precision custom CNC turning services and CNC lathe machining in the Kansas City area. Our state-of-the-art CNC equipment includes CNC lathes of varying sizes. We have 12" chucks for larger diameter work and collet closing chucks for smaller diameter work. Our machines can handle tolerances of .0001 inches. If you need small or large diameter CNC turning, CNC lathe machining or close tolerance work, we can handle it.
Our diverse line of CNC lathes allows us to have many different capabilities. For a more detailed list of machine specifications, click here.
1 Okuma lathe turning up to 13.39" material diameter 19.69" long
2 Okuma lathes turning up to 11.81" material diameter 19.69" long
1 Okuma lathe turning up to 7.9" material diameter 17.72" long
1 Okuma lathe turning up to 10.63" material diameter 19.69" long
1 Okuma lathe turning up to 14.17" material diameter 22.50" long
Most machines newer than 5 years
IPMI works with a vast array of materials to fit your specific application.
Carbon & Alloy Steel
Aluminum
Stainless Steel
Brass
Plastics
Foam
Hardened Materials
There are many advantages to using CNC turning services and CNC lathe machining as opposed to other manufacturing processes that make it a good choice for a variety of different applications. As with other CNC machining processes, CNC turning is capable of high consistency, detail and efficiency.
Economical
Fast production
Excellent symmetry
Consistent and accurate production
Compatible with a wide variety of materials
High precision capability
Minimal margin of error
Reduces waste
Why IPMI?
Known for our capability to produce precision machined parts in either a high or low volume environment, IPMI has expertise from rapid prototyping through mass production. Utilizing modern, high-speed machines and automation, IPMI delivers high quality parts at very competitive prices.
Engineering Experts
Our team is experienced in the areas of reverse engineering, first article inspection (FAI) and 3D measurement, including probing and laser line scanning.
Outside Processes
We fully coordinate and manage any required outside processes, such as plating, surface finishing, heat treating and painting.
Specializing in precision machined components and custom parts.
IPMI Manufacturing and Engineering is a leading precision CNC machine shop in the Kansas City area. IPMI offers a variety of custom, close tolerance precision machining services, including CNC milling and CNC turning as well as drawing and modeling services with SolidWorks, Mastercam and PolyWorks software.