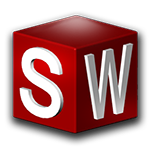 SolidWorks®
SolidWorks® is a 3D CAD modeling software used to create solid model files of parts, components and full assemblies. It enables us to see and review a working 3D model of a project before any manufacturing begins, saving valuable time and resources and ensuring the work is completed to exact details and specifications.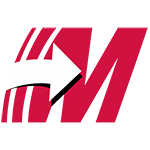 Mastercam®
Mastercam® helps increase machining productivity and reduce overall production costs, enabling our machinists to cut parts efficiently and accurately. Built into the software are numerous post-processors which convert toolpaths into the preparatory and miscellaneous (G/M) codes required to run a CNC machine tool.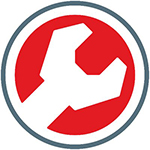 PolyWorks®
PolyWorks® is a powerful industrial 3D metrology software solution to control tool or part dimensions, diagnose and prevent manufacturing and assembly issues, guide assembly building through real-time measurements and oversee the quality of assembled products. Our engineers employ PolyWorks® with portable CMMs, laser trackers and laser scanners.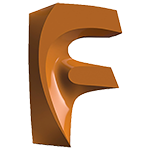 Fusion 360®
Fusion 360® is a cloud-based CAD/CAM tool that combines modeling, mechanical design and manufacturing in one package. It has all the features needed to develop products from the conceptual phase through design verification to manufacturing. It connects our entire product development process into one cloud-based platform.
Note: Any trademarked names and logos are for reference purposes only.