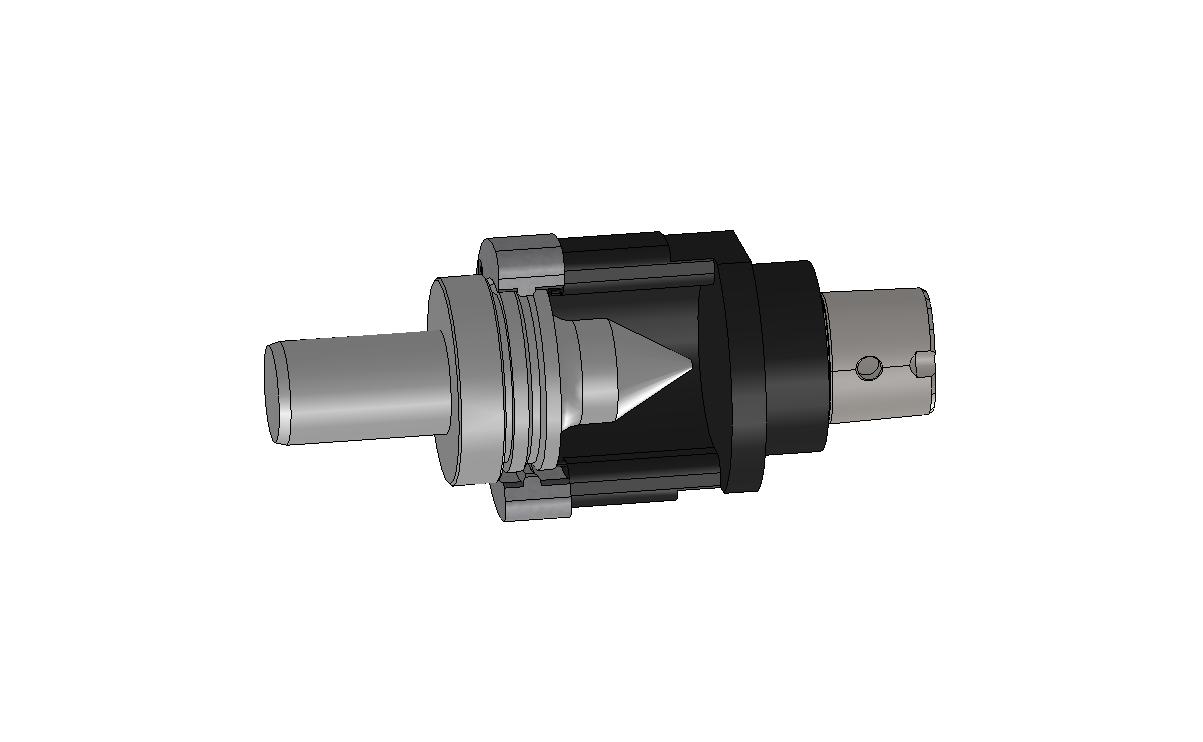 Engineered Tooling
A customer needed to load a center support in the main and sub spindle on an Okuma MacTurn to support a long workpiece. A center carrier was designed and fabricated to fit in the tool magazine and allow the center to be installed and removed from both spindles via the tool changer.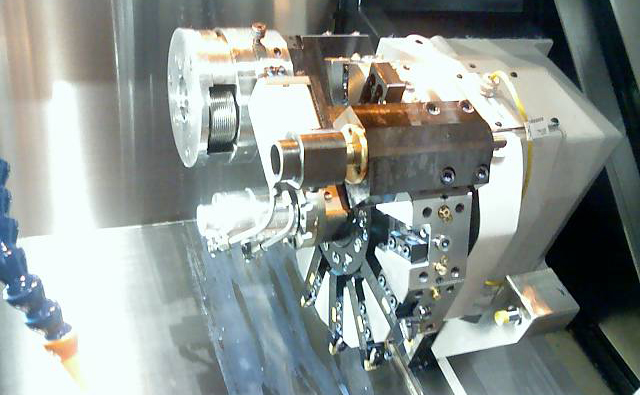 Machine Modification
A customer needed a pneumatic cylinder mounted on the turret to engage an OD thread rolling die head. An offset tool holder for the die head was designed and fabricated along with a cylinder stand and machine modifications to support air lines thru the center of the machine turret without interrupting machine coolant.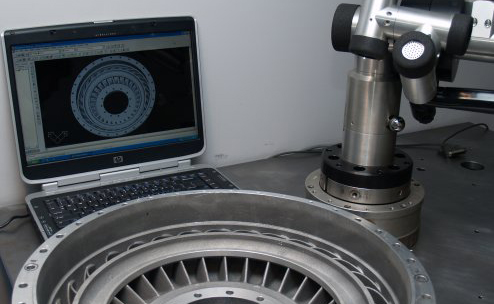 Reverse Engineering
IPMI has the capability to reverse engineer via conventional measurements or via digitizer. Solid model via SolidWorks.